Loss of sex drive, or low libido, is a pervasive problem affecting over half of men and an even higher percentage of women at some point in their lives. While it's commonly linked to hormonal changes, physical problems and life-changing events like pregnancy, a lack of libido for men and women sometimes stems from much more than physical or biological problems. In fact, there are myriad of psychological causes as well, including:
• Relationship issues
• Low self-esteem
• Stress
• Depression and other mental health problems
• Prior negative sexual experiences
• History of sexual or physical abuse
Sex is largely a product of the experience and how you feel, so let's delve into the psychological factors associated with low sex drive and help you better understand your libido.
Relationship Problems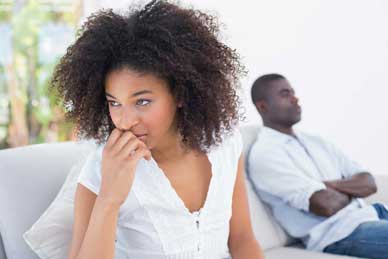 For many men and women, emotional closeness and sexual intimacy go hand in hand. Therefore, a problem in your relationship can certainly be a contributing factor in low libido for men and women. Lack of sexual interest is often the result of continuing issues, such as infidelity, unresolved conflicts, lack of communication and a missing connection with your partner. If you're suffering from a loss of libido, you should first consider whether or not you're happy in your current relationship and identify any doubts that may be causing your lack of sexual desire. If you're in a long-term relationship, you may be a little too comfortable with your partner and feel less sexually satisfied than you did in the beginning. This is a common psychological problem that can have a serious impact on your sex drive. Although there are many different problems that may be responsible for your loss of libido, a relationship problem is one of the most common causes of low sex drive and may very well be to blame.
Stress, Exhaustion, and Anxiety
Stress, lack of energy, and anxiety are also psychological problems that can have physiological effects on libido for men and women. According to Michael Krychman, MD, chronic stress leads to hormone changes, which affect the libido. There are many potential causes of stress and anxiety, but performance problems are quite common and sometimes to blame. Aside from the direct physical impact of erectile dysfunction, vaginismus and other performance issues, they also create anxiety and negatively affect the libido.
Depression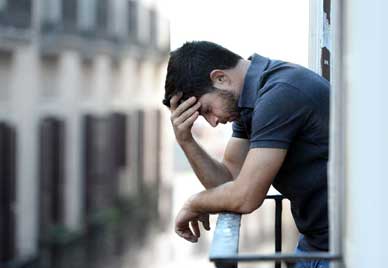 Depression is also linked with the loss of sexual desire and low libido for men and women. In fact, research has discovered that 75 percent of people suffering from depression also experience a loss of sex drive. However, when their depression is treated or improved, most people find that their libido also improves. Depression is a serious illness and quite different than feeling fed up or unhappy for a short period of time. It often leads to prolonged feelings of extreme anguish and sadness capable of interfering with a person's sex life and daily life in general.
Negative Sexual Experiences or Abuse
People with a prior history of negative sexual experiences and abuse may also suffer from libido problems as a result of increased anxiety. Similarly, those who have been rejected by a sexual partner in the past can also develop feelings of sexual anxiety.
Seeking Help for an Improved Libido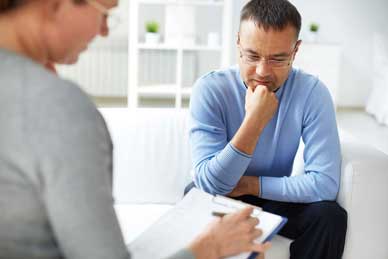 People suffering from loss of libido and sexual desire should seek counseling, and in some cases, medication, from a qualified psychologist or psychiatrist in order to effectively restore their sex drive. A certified sex therapist is also a great option worth considering. He or she will sit down and talk with both you and your partner, helping you discover any issues having a negative impact on your libido. Some people endure some form of trauma and don't even realize it. Others are oblivious to the fact that a problem even exists in their relationship. With therapy and counseling, these underlying issues are often identified and resolved.
Medication
Sometimes, counseling, therapy and other non-medical techniques aren't effective. In such cases, a psychiatrist may prescribe antidepressant medication. Unfortunately, some antidepressants may create additional libido problems. Other natural supplements like maca can also help regain your lost libido.  
Regardless of whether you resolve your libido problems with or without medication, healing low libido for men and women begins by talking about your issues with a professional, so contact one today if your sexual desire needs a spark.
Related Articles:
The Sexual Peak Myth - Truth or Fiction?
Sex Doesn't Have to End After 50
No Interest in Sex? It Could Be Your Hormones