Both men and women can suffer from low libido due to aging, stress, medications and a variety of other reasons. In fact, according to ABC News, nearly 10 percent of men and women under the age of 45 suffer from low sexual desire. Sadly, the percentages only rise as we get older. So, what's a girl or guy to do in order to reignite passion and the flame of desire?
Luckily, you can turn the tables on your libido and you don't necessarily need a pill or some ancient Chinese remedy to do it. Let's take a look at some things you can do to trick your libido and feel sexy once again.
Dress Your Best to Feel Sexy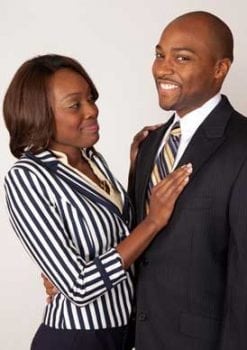 If you're experiencing low self-esteem and feel anything but sexy lately, try dressing your best for a day or night out on the town. Whether you put on your sexiest little black number or your favorite pair of flattering jeans, looking good will make you feel good and help give your self-confidence the boost it needs. And remember: A confident person is a sexy person.
Enjoy a Romantic Evening In
A low libido can obviously have a negative effect on your sexual relationship, but a romantic evening in may be the perfect way to rekindle the lust and desire you used to possess. A low libido doesn't mean you have to be less intimate with your partner. If you're not into scented pillows, bath oils, and fancy candles, try slipping on some pajamas, sharing a pizza and watching a romantic movie. Sometimes that's all you need to feel sexy again.
Put Yourself First
Self-esteem and feeling sexy go hand in hand. If you're suffering from low libido and depleted sexual desire, you must put yourself first and rebuild your self-esteem. Make sure you dedicate "me" time each day by trying something new or doing something that brings a smile to your face. When you put yourself first and focus on boosting your self-esteem, you'll find yourself loving life, love and most importantly yourself once again. Your sexual desire will surely follow.
Embrace Foreplay Everyday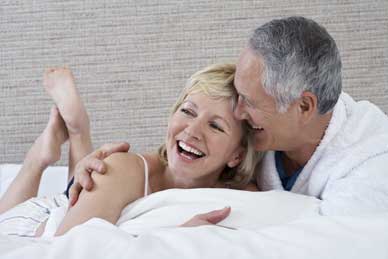 When discussing foreplay, we're not suggesting you and your partner pat each other's bums and grope each other every moment you get. As you know, desire stems from much more than physicality and skin-on-skin contact. For some of us, it takes much more than a quick caress to turn us on, because we need to feel wanted, appreciated and truly lusted after. 
Therefore, you should try flirting throughout the day by making small gestures that show your love and how much you care. From leaving sweet notes and folding your partner's socks to picking up their favorite snack on the way home, these endearing actions are a surefire way to rekindle the romance. Plus, the reciprocation is pretty nice, too!
Be Intimate Without Sex
Intimacy involves much more than intercourse alone and the anxiety often caused by a lack of sex or sexual desire can sometimes cause people to forget this. You need to be relaxed in order to enjoy sex, so if you're feeling a ton of pressure to want to have sex, chances are you're not going to truly enjoy it and only lower your libido even more. 
To solve this, try temporarily removing sex from the equation and simply indulging in fun make-out sessions or caressing each other's fully clothed bodies for minutes on end. All the rubbing, touching, and caressing will likely get you all hot and bothered again in no time.
Get the Adrenaline Pumping
Adrenaline is proven to naturally create a spike of norepinephrine and dopamine in the brain, which increases arousal. So, if you're suffering from a low libido and find yourself desperately searching to get the sexy back in your life, try skydiving, jet skiing, or doing some other spontaneous and extreme activity together. 
If you're feeling less adventurous, a new activity such as a cooking or salsa dancing class also usually works. Of course, you can always hop in the car and take a spontaneous drive to a new destination as well. It doesn't really matter what the activity; to feel sexy, the key is to love yourself and have fun together once again!
Related Articles:
Five Ways to Have a Better Orgasm
Getting Your Mojo Back: A Guide to Libido for Women
The Seven Telltale Signs You Have Low Libido