Are you struggling to come up with new and interesting Valentine's Day ideas? If so, look no further. These ten ideas should provide the inspiration to plan an evening that will impress and romance your special someone.
1. Make a bouquet of future plans.
Many people get their Valentine flowers for special occasions. You can make this especially unique by attaching a tag with a future date idea to each stem. This will fill up the year ahead with fun and romantic date ideas while making Valentine's Day extra special. In many cases, anticipation is as good as the event itself. In addition, this gift idea will keep the romance alive all year round.
2. Relive a special experience.
Every relationship has special moments and places that are a part of their history. Taking your lover to a special date at the place where you met, where you proposed, or where another memorable event occurred will start sparks by reminding them of one of your most precious memories. 
3. Plan a "Follow the Cupid" treasure hunt.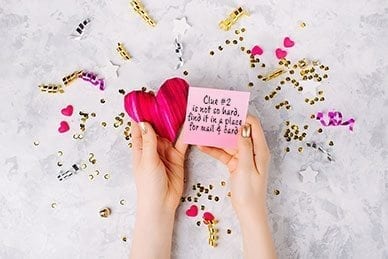 Everyone loves an old-fashioned treasure hunt. Creating a treasure hunt with clues toward your ultimate plans for the night will build up expectation and keep your loved one guessing about what is in store. The set up for this plan is easier than it seems: come up with different clues to your plans for the evening and leave them in different locations. Make sure the clues point your sweetheart to the location of the next clue to keep the adventure moving forward.
4. Design a date night in.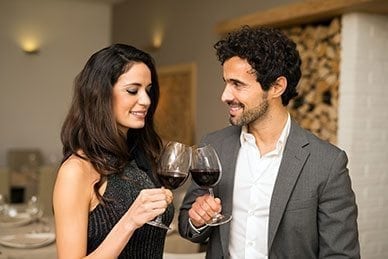 Going out to a fancy restaurant is nice, but a romantic evening at home can be even better. Consider recreating some of your favorite romantic dates at home. For instance, make a special Valentine's Day meal or have a picnic in your bedroom, with food ordered in from your favorite restaurant. Home often has more romantic ambiance than even the nicest restaurant. Make sure you dress up and prepare just as you would for a date in public.
5. A jar full of kisses.
There are hundreds of different kinds of kisses, from light kisses on the forehead to more suggestive ones on the neck. Get a pile of red slips of paper and write a different kind of kiss on each one. Put these in a decorated jar and present them to your spouse. See how many you can try in a single evening. For best effect, put the papers back in the jar when you are done to be used another night. 
6. Write a poem.
Although it may seem like a cliche, this type of romantic activity has been lost in the modern world. Write a poem or a song for your special someone and read or perform it for them. These creative gestures and the thought that went into them show that you care deeply about your partner. 
7. Explore the outdoors.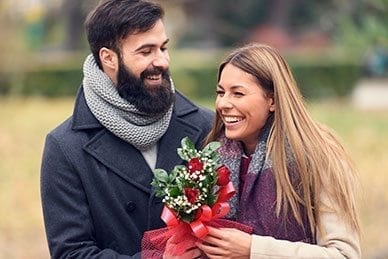 Some people don't feel romantic in an expensive candlelit restaurant. For these kinds of people, a romantic dinner or event outside can be just as special. Take your Valentine to a nearby romantic outdoor locale, whether it is a beach, a mountain with a great view, or even a local park. Because winter weather can be unpredictable, plan ahead to stay warm and dry while enjoying your date. 
8. Incorporate your favorite things.
One of the biggest Valentine's Day traps is assuming that you have to stick to traditional themes like cupids and hearts. This can lead to a less authentic feeling evening for people who enjoy Dr. Who, comic books, or other styles of media. Feel free to incorporate your love of Harry Potter or other couple's passions into the evening. Don't be afraid to get a little cheesy or punny; that's what this holiday is for!
9. Plan a spa day in.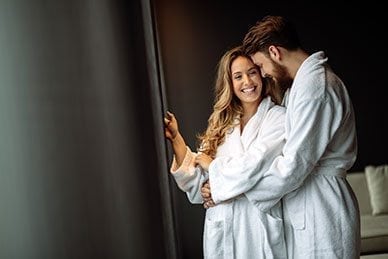 Going to a couple's spa is fun - and also incredibly expensive. However, you can recreate the same feelings and ambiance at home. Buy candles in your favorite scents, massage oils, and other supplies for your favorite pampering activities. Spend an evening by candlelight taking turns giving each other massages, facials, and other types of spa treatments. Don't forget to keep a bottle of champagne and white fluffy towels to complete the scene.
10. Remind them of why you love them.
There are probably hundreds of reasons that you love your partner. Write each of these down on individual slips of paper. Before your Valentine's Day date, strew them on the bed, on the table, and anywhere that your loved one will see. This will remind them of all the reasons that they are special and unique to you.
Planning a special date can be a lot of pressure and expense. However, these creative Valentine's Day ideas should inspire you to invent the date of your dreams. There is no need to have a traditional boring date when you can have one that is as unique as your relationship.