Valentine's Day is the perfect opportunity to keep the romance alive, so here are some unique Valentine's Day gifts for the special man in your life.
The Importance of Valentine's Day Gifts
It's a fact of life that long-term relationships typically require a bit of effort to keep the same level of romance and passion going over the years. It's important to continue to spend quality time together, give each other gifts and have a good sex life even when the stresses of adult life set in. Valentine's Day is a good time to show your significant other that you care. However, the holiday is rife with tired tropes and stereotypes. Even though there's nothing wrong with romantic dinners by candlelight, roses and chocolates, if you've been giving and receiving the same types of things year after year it might get old. If you're looking for a gift beyond the typical chocolate and flowers, here are some different ideas for Valentine's Day gifts for your boyfriend or husband.
1. Homemade Heart Cake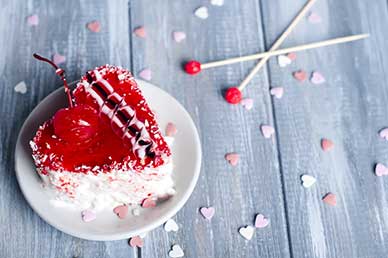 Perhaps sweets and heart-shaped things aren't that unique for a Valentine's Day gift, but you can make it special by creating it yourself. Baking a heart-shaped cake is surprisingly easy, and you don't even need a heart-shaped pan to do it. Decorate it with a personalized message in icing and you have a unique and personal treat for your partner.
2. Matching Couple's Mugs
Commemorate your relationship with matching couple's mugs that you can use together for your coffee every morning. This is a cute gift because you'll be reminded of your Valentine's Day memories every time you use them. There are many unique designs of matching couple's mugs available online, so there is sure to be a pair that appeals to you and your partner's sense of style and humor.
3. Beef Jerky "Broquet"
The company Say It With Beef offers a masculine twist on the traditional flower bouquet. They offer bouquets of flowers made of beef jerky, in the shape of either roses or daisies. There are different flavors, too, including original, teriyaki and peppered. The "broquets" are over a half pound of jerky each and contain a lot of protein at up to 16 grams per ounce. Shelf-stable and allergen-free means that anyone can enjoy one at any time. You can get a discount on your "broquet" order if you sign up with your e-mail.
4. Plants That Won't Die in a Week
Bouquets of flowers are lovely; they're a perfect way to liven up a room. However, one of their least-favorable qualities is that they wilt away before the week is over. Give the gift of a decorative plant that sticks around much longer. Living potted plants give you more enjoyment of the plant for the price you pay. Potted flowers are nice, but things like cacti and succulents will last even longer. There are even plants with uniquely designed containers, such as these jellyfish-shaped hanging plants. This is a great gift if your partner is into nature, botany or interior design.
5. Macabido Men's Formula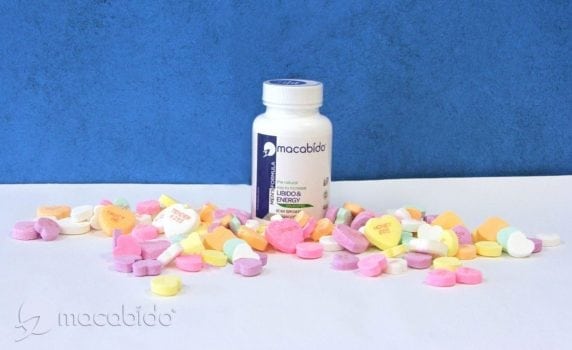 Great sex should be a priority in relationships and many people's minds especially turn to lovemaking on Valentine's Day. Scientifically proven, potent botanical supplements can increase your partner's libido and make sex more enjoyable for him. Macabido is a supplement that contains beneficial ingredients like maca root, ginseng, zinc and L-arginine. These ingredients are proven to increase sex drive and erections. You could even purchase the matching Women's Formula for yourself and see just how explosive things can get. Studies show that if you're more satisfied in the bedroom, you're more satisfied with your relationship as a whole, so this is a gift that could make a big impact.
6. New Experiences
If you're trying to think of Valentine's Day gifts you can give that neither of you will forget, consider purchasing an experience rather than an object. Vacations, trips and classes are all great ideas. In particular, classes can be a great gift as they can lead to a lot of personal growth and self-discovery. Why not learn a new cuisine, a new dance or a new art form together? Classes can get you two out of your comfort zone, give you something new to talk about and promote even deeper bonding even after so many years.
7. Scotch Cordials
Although chocolates are a very stereotypical romantic gift, that doesn't mean they're not delicious, so why miss out? These single-malt scotch cordials are a more unique form of the traditional Valentine's Day chocolates. These cordials, made in Germany, have a dark chocolate shell that's filled with real Scotch liquor, along with pieces of almond and hazelnut. This is a great gift for a liquor aficionado.