In today's fast-paced world, it can be easy to lose track of your own health and happiness. Juggling too many responsibilities, from work and bills to home maintenance and family, can leave you feeling stressed, unhappy and too tired for a little fun with your partner. The good news it when it comes to low libido women can address the issue in a number of effective yet pleasurable ways. Taking a little time to attend to yourself and your needs can work wonders in helping you to feel more attractive and less stressed.
Make Dedicated "Me Time"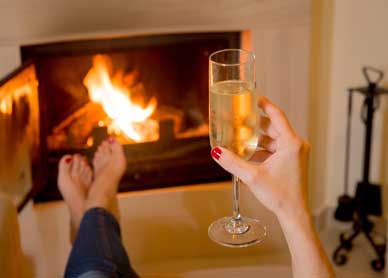 It may sound strange, but scheduling your relaxation time will make it harder to push aside if something comes up. Set aside a specific time, even if it's just an hour or two a week, when you are not available for any type of work. Turn your phone off, ignore any calls and emails, get a babysitter for the kids and forget about the dirty dishes. For this time, focus on something you enjoy, whether that's taking a warm bath, reading a book, going for a hike, or playing a video game. This recharge will help you feel calmer and more in control.
Try Exercise That's Fun
Exercising may feel like adding one more chore to your busy schedule, but it doesn't have to be that way. For low libido women will find that getting active can go a long way towards improving things in the bedroom. Find something physical that you enjoy, whether that's playing group sports, joining a rock-climbing gym, or taking up tango lessons with your partner. Exercise can not only help you feel confident in your body, it can also fight depression, boost energy, increase sexual stamina, improve libido, and give you the physical flexibility to try out that new position you've been considering. Bonus points if you try something like pole dancing fitness or belly dancing classes that you can later share with your partner!
Pamper Your Body
Little things can make you feel much more confident and attractive. When suffering from low libido women often find that something as simple as a manicure and pedicure can leave them feeling more relaxed and put together. A scalp massage and hair wash can be deeply calming and allow you to try out new hairstyles. Old fashioned, foamy straight razor shaves can also be refreshing. If a trip to the spa isn't in your budget, find lotions, sugar scrubs, nail polish and other small pampering items that you can enjoy at home.
Try New Lingerie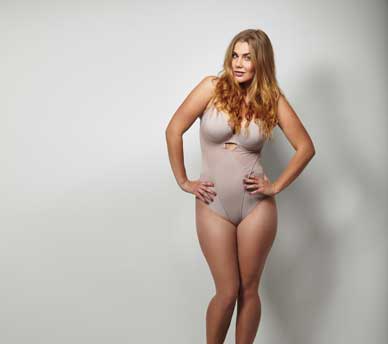 The right outfit—and what's underneath—can make you feel strong and sexy. Try on different lingerie to see what makes you feel most comfortable and attractive. If you want to add an air of mystery, consider an inexpensive monthly lingerie subscription that will send you a new piece once a month. With an inexpensive subscription, you can keep it if you love it and let it get torn up in the act if you don't. Something as simple as changing up what you've got on under your clothes can work wonders for the low libido women often suffer from. 
Explore Your Fantasies
Talk candidly to your partner about your fantasies and ask him or her to share as well. While some ideas might make you uncomfortable, you may be surprised by what you're both secretly interested in. If talking feels too uncomfortable, there are online quizzes for couples that will take your answers and match your mutual interests without revealing the acts you didn't agree on. Don't do anything you're truly uncomfortable with, but keep an open mind about exploring your own preferences and your partner's.
Practice Sensuality
If your libido isn't where you want it to be, try practicing sensuality without any pressure or assumptions. Joining your partner for a shower, practicing a warm oil massage on each other, or enjoying a candle-lit dinner doesn't have to go anywhere you don't want it to. Taking the pressure off can actually give your libido a boost and remove some of the anxiety you may be carrying.
Turn Off The Electronics
There's nothing wrong with a little technology, but when it takes up all of your time, it can leave you feeling drained and disconnected. Pick one night a week to enjoy with your partner with no screen time. It may feel awkward at first, but eventually you will begin exploring other interests together and making memories. Whether you want to go boating on a lake, check out a local concert, or just stay at home, cook a meal together, and play board games, a little no-screen time can help you reconnect, communicate and relax.
Related Articles:
Low Libido in Women: Common Causes and Treatments
Resentment in Relationships Lowers Libido
Are You Getting the Nutrients Needed for a Healthy Libido?