Ever since Viagra hit the market, women have been wondering when they would receive help from the pharmaceutical industry for their sluggish libidos. The truth is there has been a pharmaceutical solution to sluggish female libido in the works. However, it has been met with a significant amount of difficulty in the process of acquiring FDA approval. The truth is that the complexity of the female libido is significantly greater than that of the male libido.
When it comes to the male issues that have been addressed through prescription drugs, it has been more an issue of performance rather than an issue of desire. There are actually no prescription drugs on the U.S. market for men who struggle with a low libido. That "little blue pill" and other subsequent erectile dysfunction drugs were designed by pharmaceutical companies for the purpose of addressing the physiological issues associated with the inability to get and sustain an erection. With the exception of maybe vaginal dryness, women don't usually have performance issues, so for women, the focus is on driving the desire for intimacy and sex—a far more complicated endeavor.
New Pill in the Works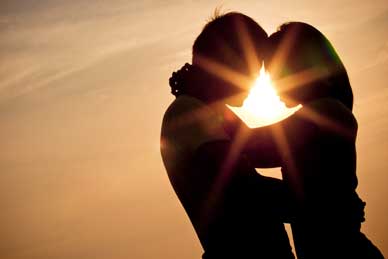 According to a recent article in Wired, Sprout Pharmaceuticals has announced that they are planning on resubmitting their female sex enhancement drug to the FDA. If approved, this drug would be the first prescription drug in the U.S. that is designed to stimulate sexual arousal in women while also addressing low female libido drive.
Making this pill available for women has some immense implications. Currently, there are more than a dozen drugs available in the U.S. that are designed to address the issue of sexual dysfunction. However, all of these drugs are designed for men. This is significant, especially when consideration is given to the fact that more than 50 percent of women in America report to suffering from some level of sexual dissatisfaction. There are some female activists and medical professionals that suggest that this imbalance in the availability of prescription drugs is actually the result of a sexist mindset, although the FDA has established the fact that female sexual concerns are a major priority. At least one medical professional, clinical psychiatrist Dr. Leonore Tiefer, asserts that the issue is not a lack of drugs, but it is more of a fixation on the need for a drug to help in this area. Additionally, she warns that we are too aggressive in serving an almost inherent impulse to treat every condition with drugs.
The Lack of Substantial Research
The truth is that Dr. Tiefer is not the only person who is questioning the foundation on which these medications are designed and manufactured. Many believe that low female libido is so complex that it is unable to be properly defined by pharmaceutical companies. Another concern is that there are natural herbs that help to improve a woman's libido without any of the negative side effects that are an unavoidable aspect of using pharmaceutical grade drugs. Any drug that is created for women would have to address more than a physiological malfunction; it would have to address the psychological and emotional aspect that is directly associated with the female libido. It would also have to address the maintenance of healthy hormonal balance. There are many who believe that the last thing we need is another drug on the market, especially for the sake of attempting to improve an issue as complicated as women's libido.
Natural Herbs as a Viable Option
Many women might be surprised to find out that there is a multitude of herbs available that can effectively stimulate the female libido. First of all, it is important to understand that there are a lot of variables that can potentially have a negative impact on a woman's sex drive, including stress. The fact that many women consider the subject of low libido to be taboo means that it is not often discussed, leaving many women unaware of natural solutions to their dilemma.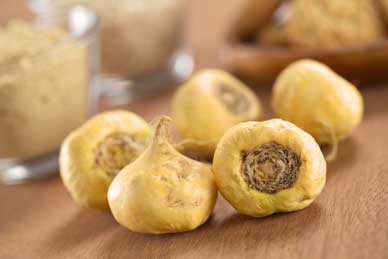 To be honest, almost any health condition can be effectively treated with proper diet, exercise and rest. The body is designed to have a unique chemical balance, and when that balance becomes asymmetrical or out of balance, it begins to cause all kinds of problems. The good news is that there are some that have a proven track record for stimulating sexual desire in women. Below is a short list of some of the most popular herbs.
Ashwagandha root
Muira puama
Dark chocolate
Avena sativa
Catuaba
Damiana
Suma root
Tribulus terrestris
Tongkat ali
These herbs not only aid in the stimulation of the female libido, but they can also assist in the physical preparation of the body in a number of ways, including increased arousal, lubrication, intensified orgasms and ultimate satisfaction. All of this can be achieved without a prescription.
Related Articles:
The Sexual Peak Myth - Truth or Fiction
Sex Doesn't Have to End After 50
No Interest in Sex? It Could Be Your Hormones