As a woman approaches menopause, it's common to notice a considerable decrease in sex drive. From wanting sexual interaction and desiring physical attention from her partner, she may find herself avoiding sexual situations as well as intimate acts which would typically lead up to intercourse.
If you are a woman currently suffering from perimenopausal symptoms or already going through menopause, there are legitimate reasons for your lack of sexual desire and you should not be ashamed. Instead, you should educate yourself on the changes your body is going through in regard to menopause, as well as learn how to best handle menopause libido concerns that may affect sex and intimacy.
You don't need to suffer through the loss of desire, but you can continue to embrace a physically loving relationship after you learn more about menopause and how it affects your body.
Why Are Menopause Libido Concerns So Common?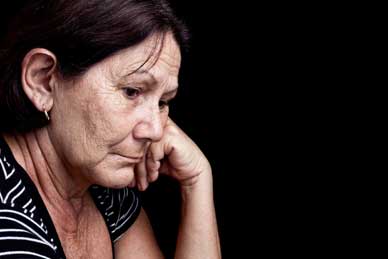 First let's briefly cover what causes menopause to begin, a period called peri-menopause. As your body ages, your ovaries start to naturally reduce production of the sex hormones that control your menstrual cycle. These two hormones—progesterone and estrogen—don't only control menstruation, but also govern your libido. Therefore, as your body decreases the production of progesterone and estrogen, your sex drive may begin to decline, leading to menopause libido concerns you didn't have to deal with in the past.
It's important to note that on some occasions, women will not notice a decrease in sexual desire during peri-menopause and menopause; this is often attributed to psychological factors—namely, you no longer need to worry about pregnancy or birth control and therefore you feel freer to indulge. However, it is more common to notice your sex drive decreasing rather than increasing. Estrogen doesn't just control your libido, but also your body's natural lubrication in regard to arousal. Decreased estrogen levels result in a lack of blood supply to your vagina. This causes issues with dryness and discomfort, another contributor to menopause libido concerns. Other issues that may contribute to a lack of interest in sexual activity during this time include the lack of energy, medications you are currently taking and any stress which is currently in your life.
How Can I Fix My Lack of Lubrication?
If you notice a decrease in sexual desire, there are multiple options to help regain your drive. The easiest issue to resolve is the lack of lubrication during sex. No one gets excited about painful intercourse, and thankfully there are many products on the market today which will help resolve your lack of lubrication. There are water based lubricants, all-natural lubricants and lubricants of every viscosity. You might need to try a few different brands before settling on the one you like best. There are also medical options including creams and oral medications if you feel over-the-counter lubricants aren't helping.
What if My Medication is Decreasing My Libido?
Libido-killing prescriptions meds are a common menopause libido concern. Double-check all medications you are currently taking. If reduced sexual desire is a possible side effect, speak with your physician in regard to changing medications or lowering your dosages. Do not stop prescribed medication without speaking with your physician first. You may also want to speak with your doctor if you are experiencing serious sleep issues due to your peri-menopausal or menopausal symptoms.
How Can I Reduce Stress Levels?
Lowering your stress levels is important in regard to maintaining sexual desire. Starting an exercise regimen, learning meditation techniques, and finding some "me time" can help lower the levels of stress you are currently experiencing.
Which Natural Products Can Help Increase My Libido?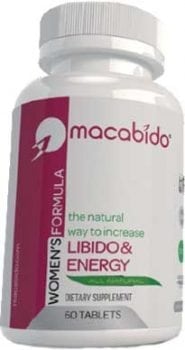 All-natural products are an excellent way to treat lack of sexual desire before, during and after menopause. There are many herbs that are reported to boost libido and help with other menopause libido concerns. Damiana, maca, muira puama and tongkat ali are just a few plant medicines that may help boost libido in women.
Macabido Women's Formula is a more comprehensive product created with all-natural ingredients which have been shown to help increase libido as well as energy levels. In addition to boosting sex drive, this product also augments sexual pleasure and soothes stress. Macabido includes ingredients such as royal jelly, which helps maintain healthy hormonal balance, as well as a potent standardized maca complex created from maca root, which contains important amino acids your body may be lacking and is noted for significantly increasing sexual desire.
Each ingredient in Macabido was carefully chosen to help boost a woman's sex drive. In a double-blind study, 92 percent of the participants noted an increased libido while using this product. Peri-menopause and menopause are natural stages in a woman's life, yet no one needs to suffer from a decreased sex drive. Sexual intercourse and desire are one of the greatest pleasures in life and women should explore their options in order to regain their sexual needs and desires.
The onset of menopause does not have to mean the death of your libido. Through discussions with your doctor and using the proper supplements like Macabido Women's Formula, you may maintain your sex drive throughout your lifetime.
Related Articles:
Aging Gracefully: Five Areas of Concern for Women
Am I Too Old for Love and Sex?
No Interest in Sex? It Could Be Your Hormones