We're excited to announce that Macabido® Men's Formula beat out a wide variety of natural health and libido supplements, receiving Better Nutrition Magazine's 2013 Best of Supplements Award in the Men's Health category.
Macabido Tops Other Natural Health and Libido Supplements for the Win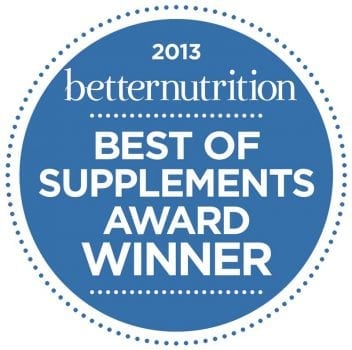 Better Nutrition Magazine, one of the nation's leading health food store magazines for over 65 years, annually reviews hundreds of natural health supplements. This includes supplements across a range of categories and awards its top picks for innovation, convenience, effectiveness and customer popularity. Winners are chosen based on input from natural supplement industry experts, health food store retailers, heath practitioners and Better Nutrition's own panel of experts.
Macabido® Men's Formula is a clinically-proven formula specifically designed for the sexual needs of men, with all-natural ingredients that help increase libido, sexual pleasure and desire, while also supporting overall sexual health, energy, and feelings of well-being. Unlike many other natural libido supplements, Macabido® Men's Formula is one of the only libido supplements that's clinically-proven to work and combines the powerful benefits of maca with ginseng, ginkgo, saw palmetto and other specially-selected natural ingredients for ultimate effectiveness.